MEET OUR TEAM
We're smart. We're hardworking.
We give your ML projects wings.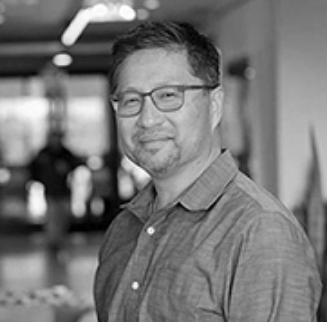 Andrew Ahn
Extensive experience with Big Data technologies & governance in both highly regulated industries and open-source domains. Prior to starting Praxi Data, he was the VP, Head of Product Management at Waterline Data. He also served as the Governance Director of Product at Hortonworks, covering Apache Falcon and Apache Atlas (Incubated and Committer). Fintech work includes product and governance duties for the NYSE Euronext in the Chief Data Office, supporting legal and regulatory (spin-off into FINRA) groups. Responsible for product development roadmap and joint venture efforts. He has designed and built three Data Catalogs — Praxi Data is number four! Responsible for Enterprise Data Catalog sales of over $60M.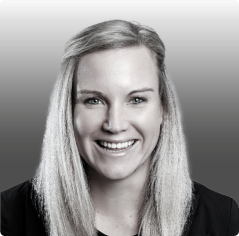 Kim Murray
Kim has worked in Finance for almost 20 years, and offers CFO consulting services to clients in multiple industries. Her goal is to always be adding value and making an IMPACT to the organization, working with Founders, CEO's and business owners to achieve their vision, through strategic insights, analysis and a forward focused view. A CPA, CA, she has worked in Travel, Professional Services, Tech Start-ups, Retail and more, which allows for a pragmatic, big picture approach to the business. Kim has helped businesses to realize their potential through being not only their biggest cheerleader, but challenger too. Outside of work, Kim is a part time Yoga Teacher, golfer and dog mom.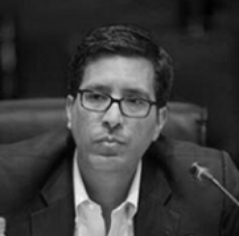 Sergio Rodriguera Jr.
Sergio Rodriguera Jr. is Senior Consultant for Artificial Intelligence and Machine Learning at the Federal Reserve Bank of Boston. In addition, he is an advisor to General Radar, a Millimeter Wave radar startup building transformative technology for the autonomous vehicle and national security sectors. He was founding team member and Chief Strategy Officer at Credit Junction, the first asset-based lending FinTech platform transforming the way small and mid-size enterprises (SMEs) access growth capital utilizing data intelligence to offer up to $10 million in debt capital. He was appointed by the Secretary of Commerce to serve on the Trade Finance Advisory Council providing recommendations on emerging technologies to improve access to capital for small businesses. He served as a Navy Intelligence Officer in the Navy Reserves where his last assignment from 2015 to 2018 was leading a team of technologists advising the Director of Intelligence on the Joint Chiefs of Staff (J-2).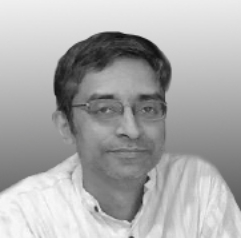 Shesh Bindingnavle
Sheshadrivasan (Shesh) joins Praxi Data to lead the engineering team. His extensive start-up and corporate experience will enrich and accelerate Praxi Data's growth . He brings two decades of work, spanning architecture, design and development, from systems programming to application development while demonstrating exemplary management skills as well as mentoring junior engineers.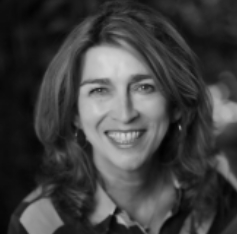 Sheila Anastas
Sheila has an extensive background in finance and operations, most recently as part of Uber Technologies' Tax Operations team collaborating with fintech, engineering, compliance, and customer success to provide partners with accurate and timely tax information. Prior to joining Uber, Sheila worked with KPMG as part of the EPIC eHR software implementation group at a major urban hospital.
Upon earning her MBA, Sheila embarked on a career in the financial services industry as a Tax Analyst for Deutsche Asset Management, Columbia Management, and HighMark Capital Management. Sheila began her career in various finance and operations roles for government agencies and non-profit organizations. She previously served as Deputy Director of Finance for a gubernatorial campaign in Massachusetts.
Sheila lives in San Francisco with her husband and two children. She is active in her children's education and has held many PTA leadership roles.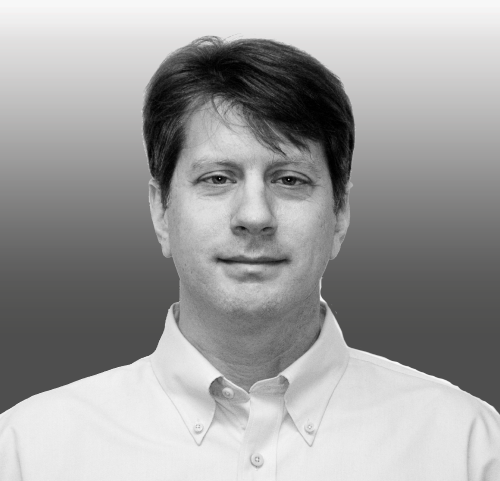 Michael Guerrero
Michael is a talented and experienced professional with almost 20 years in the IT industry, often in complex and changing business and tech environments. He excels at working with teams from different departments to successfully deliver solutions to the client. He's worked as an Application Support Engineer for Intuit, DevOps Engineer for Demandforce, a Web Systems Engineer for NYSE/Euronext, Inc. (now ICE) among many various roles in IT. Michael has  employed his extensive analytical skills to deliver and improve software development and other IT services in critical real-life environments at all levels in industries from finance to healthcare to small business administration.

Sonith Poyyeri
Sonith is a full stack engineer with a focus on front-end development with over a decade of experience. Previously, he spent 5 years at Waterline Data Catalog, where he played a key role in building and improving its front-end. He also worked at Rentping as a full stack developer, where he developed and deployed multiple single-page applications on Google Cloud. With a strong focus on quality and efficiency, Sonith is always looking for new and innovative ways to enhance the user experience. In his free time, he enjoys playing video games and exploring new technologies.
Jen Chang
Jen Chang is a product designer with a Masters in Communication and Culture. She has a broad range of experience, having worked in Taiwan, Macao, and Ireland. With her strong background in academic research and deep study of human behavior, Jen is poised as a keen observer of  how people interact with each other and technology.   Before joining Praxi Data, Jen worked in the international film industry. She became a filmaholic and learned the power of storytelling. Jen blended her love of research, people and culture with her creative side and pursued design. She has worked at a Houston based start-up as a UX researcher & designer and developed products that connect businesses with people to solve real world problems.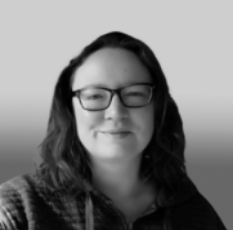 Anna Links
Anna has a broad background working in nonprofits supporting administration and operations for projects ranging from public park development to independent film. She has an MA in Public Humanities, and is a Salesforce Certified Administrator. She is a prolific writer, excellent editor and well organized, applying the necessary attention to detail. Anna will provide a much valued alternate perspective that will balance our reach to customers and stakeholders.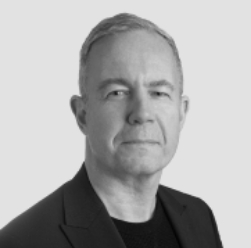 Andrew Turner
Andrew is a member of the Advisory Board and is an Operational leader with a focus on strategy, growth & scaling. He has worked for corporates, start-ups within corporates, and start-ups in UK, EMEA, USA, and Asia. He's a proud alumni of GE, SAP, Tesco, WANdisco, EE, Telefonica, and Waterline Data (Hitachi Vantara). He has expertise with building great teams as well as enabling organizations to become data-driven, allowing them to break through to the next level. Andrew works with multiple communities and produces podcasts in support of his mission to share knowledge and empower others.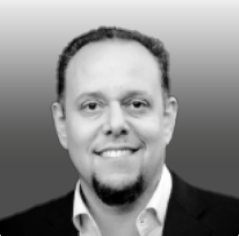 Mitch Schussler
Mitch Schussler is an accomplished entrepreneur and Executive Manager of Information Technology with extensive experience developing and implementing strategies that align IT organizations with company strategic objectives.

Mitch is currently CTO at Lokker, a real-time data privacy protection company. Before Lokker, Mitch was Field CTO at Amazon Web Services. He has held leadership positions at JP Morgan Chase, Morgan Stanley, Bear Stearns, and Coleco Inc, specializing in AI/ML, cloud computing, big data management, security, and resiliency. He has obtained committer status for the Apache Atlas project,

Mitch has a proven track record for driving process improvements that decrease operational expenses while delivering product enhancements that exceed customer requirements.

With a strong background in Software Engineering and a balance of management and "hands-on" technology skills, Mitch brings a unique perspective to this executive team.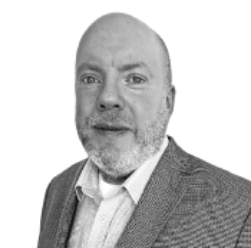 Alasdair Anderson
Alasdair Anderson has spent over 20 years working with data technology. Alasdair has spent much of his career in Financial Services with the likes of HSBC, Nordea, ABN AMRO, JP Morgan, RBS & BNP Paribas. Alasdair now runs the EMEA region for Protegrity, a Data Security company.
Alasdair is a recognised industry expert who speaks globally on the issues surrounding the complexity of managing data. He has gained global recognition building out the Data Engineering function at Tier 1 global banks from 2010 onwards. These efforts saw Alasdair and his team recognised with multiple industry awards. Alasdair is an acknowledged authority in the field of Anti-Financial Crime and how data technology can safeguard the financial system against bad actors.
Originally from Glasgow, Scotland, Alasdair now resides in Amsterdam. In recognition of his achievements within industry, Alasdair was appointed to the Global Scot Network by Rt Hon Nicola Sturgeon MSP, First Minister of Scotland in 2017. The Global Scot Network is run by the Scottish Government to represent Scottish industrial interests across the globe. In this role, Alasdair has coached and mentored multiple organisations looking to expand their markets outside the UK.